About Attorney Nicolle A. Carbone
Learn About Maine Education Advocacy & Special Education Lawyer & Teacher Nicolle A. Carbone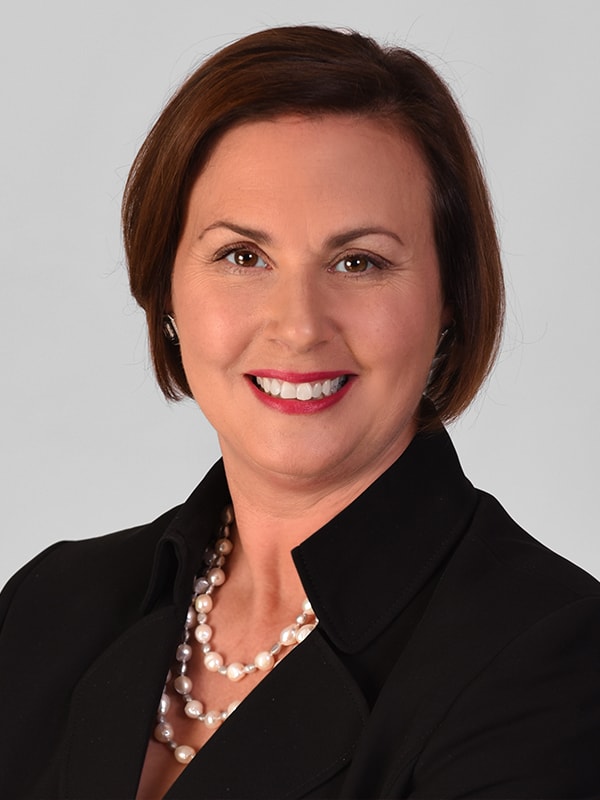 Nicolle A. Carbone JD, MFT
Attorney Nicolle (Nici) Carbone is a licensed Maine attorney and a certified Maine teacher. She holds a Juris Doctor degree, a Master of Science degree in Marriage and Family Therapy (MFT), and bachelor's degrees in both Education and English. Attorney Carbone has worked with children and families for more than 30 years in a variety of roles. The wellbeing of children has always been at the forefront of her work. She is a rostered Guardian ad litem for Title 19-A parental rights and responsibilities cases and Title 18-C guardianship cases.
Additionally, as a teacher and attorney, Attorney Carbone understands both the challenge with obtaining appropriate special education services and the need for parents to have an advocate who can help navigate the sometimes-confusing world of education services in schools. She understands how the Individuals with Disabilities Education Act (IDEA) and Section 504 of the Rehabilitation Act of 1973 guides these decisions and also how this intersects with the daily reality of teachers and school staff working with children. Attorney Carbone will help clients advocate collaboratively for families needing special education services, such as Response to Intervention (RTI), Individualized Education Program (IEP), and 504 plans, while helping families ensure the best possible services and working relationships with their school.
Attorney Carbone has worked in policy and trainings for the Maine Judicial Branch and designed and taught parent education programs for parents, children, and family systems undergoing the complex changes associated with separation or divorce. She has experience with domestic violence victims and batterer intervention programs and spent much of her career working in and with nonprofits. She has taught at all levels of school and has been a professional ice-skating coach for figure skaters and hockey players since 1988.
Licensure & Professional Summary
Licensed Attorney in Maine
Extensive experience with children and families through work in family therapy, domestic violence, child protection, education, and coaching.
Administrative, leadership, management, and event-planning skills developed in nonprofit and governmental organizations.
Certified Teacher in Maine & Prince Edward Island, Canada
Education
Juris Doctor, JD
University of Maine, School of Law – Portland, ME
Masters Degree In Marriage And Family Therapy, MFT
Southern Connecticut State University – New Haven, CT
Bachelor Of Arts, English; Bachelor Of Education (Post-Graduate)
University of Prince Edward Island – Charlottetown, PE, Canada
Accomplishments & Experience
RAVEN CONSULTING AND COMMUNITY SERVICES, Online
Principal
Instructor for live, online co-parenting education classes
Co-author co-parenting curriculum and programming
MSAD 75, Topsham, ME
Substitute Teacher and Educational Technician III
Replaced teachers in long-term and daily teaching absences
Worked with targets groups and individual learners with special educational needs
KIDS FIRST CENTER, Portland, ME
Executive Director (2016-2018)
Directed all nonprofit agency operations, programming, and financials.
Supervised staff and team of independent contractors, along with any volunteers.
Family Law Advisory Commission Member (2016-2018)
Worked to enhance the image of the organization in the community and to help educate parents how to co-parent and separate/divorce without harming their children in the process. Supported children through workshops.
MAINE JUDICIAL BRANCH, COURT OPERATIONS, Augusta, ME
Manager, Office of Transcript Operations and Projects (OTO) (2013-2016)
A division of the Maine Judicial Branch responsible for official transcripts and court reporting, as well as the implementation and networking of new digital recording systems statewide.
Directed a division during a significant period of transition and growth.
Managed, hired, scheduled, and trained Judicial Branch staff to ensure the effective delivery of services to Maine courts and the public.
COURT APPOINTED SPECIAL ADVOCATES (CASA), Augusta, ME
Volunteer Coordinator/Education and Training Specialist (2011 – 2013)
A program of the Maine Judicial Branch that trains and supervises volunteer Guardians ad litem to advocate in court for children involved in child protection cases.
Recruited, trained and managed adult volunteers to increase the number of guardians available in Maine courts for children embroiled in abuse and neglect cases. Ensured that Maine courts have increased volunteer guardians
available to accept child protection cases and to ensured cost savings to the court system. Presented at trainings, and continue to do so multiple times a year. Wrote curriculum materials. Co-created new Maine CASA website (www.casaofmaine.org) and program brochure.
Counsel volunteers on aspects of law and ensure adherence to statutory guidelines. Reviewed and edited reports prior to court submission. Mentored volunteers on statutory requirements. Encouraged and aided volunteers in the development of their advocacy skills.
AMERICAN HEART ASSOCIATION, Scarborough, ME
Corporate Events Director/Youth Market Director (2006-2011)
National nonprofit that is the leader in scientific research, education, and development related to heart disease and stroke in the United States.
Raised over 1.5 million dollars for research and education in Maine.
OFFICE OF NICOLLE A. CARBONE, J.D., Portland, ME
Guardian ad litem (2005-2006)
Investigated and advised the Court as a Guardian ad litem
YALE UNIVERSITY/APT FOUNDATION, New Haven, CT
Clinical Research Assistant, Mother's Group Study (2000-2001)
Recruited women for Methadone treatment into a Yale University study. Assessed and recruited addicted women for a parenting group as part of a research program on women and addiction. Tracked information related to the women and the study.
DOMESTIC VIOLENCE SERVICES OF GREATER NEW HAVEN, New Haven, CT
Coordinator of community education/child advocate (1999-2000)
Educated and trained on the topic of violence against women and societal acceptance of this behavior.
SACO OFFICE:
37 Beach Street
Saco, Maine 04072
PORTLAND OFFICE:
75 Pearl St., Suite 208
Portland, Maine 04101
SACO OFFICE:
37 Beach Street
Saco, Maine 04072
PORTLAND OFFICE:
75 Pearl St., Suite 208
Portland, Maine 04101